Focuser Boss II Digital Kit
Starlight Instruments is proud to announce the release of its newest Digital kit for Electronic Focusing.
This new digital kit is a WiFi system that can be operated with a Smart Phone or IPAD. If you have a smart phone/IPAD, there is no need for a bulky hand control.
The digital kit comes standard with a digital hub and motor. If you want to use this system via WiFi, you will order the WiFi option which allows you to control your focuser via Smart Phone or IPAD. You can upgrade to this option at anytime. This option is a circuit board upgrade which you plug-in the option into the main hub circuit board for the upgrade.
This digital kit can also be upgraded with an external Thermistor which allows you to more accurately use temperature compensation.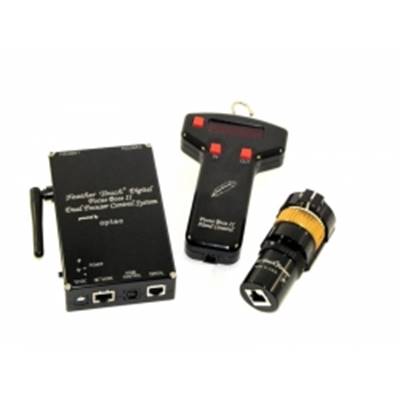 Another option for the Focuser Boss II is that you can upgrade the main circuit board to control 2 focusers simultaneously. With most astronomers having more than 1 telescope, this will allow them to control 2 telescopes at the same time, or you can control your guide scope and your telescope at the same time.
We designed the Focuser Boss II to work with all existing motors. So if you have an existing Feather Touch digital unit or the Micro Touch digital unit, you can upgrade to the Focuser Boss II and use your existing motors. If you want to upgrade to the Focuser Boss II from your existing Feather Touch or Micro Touch digital unit, you will need to contact us because I only have the Focuser Boss II listed on the website with the motor.
This system works on ASCOM 6.0 or newer.
Please click the link below to view the products from our website.