Takahashi FSQ106ED telescope
Starlight Instruments is proud to announce the release of a specific focuser for the Takahashi FSQ106ED telescope.
The focuser FTF3515-TAKFSQ106ED has a custom machined draw tube with an M98X1 female thread which allows for the threading in Takahashi accessories without being too far extended and giving you too much back focus. This Feather Touch focuser upgrade can be controlled with the Focuser Boss II electronic focusing kit with any ASCOM compliant software.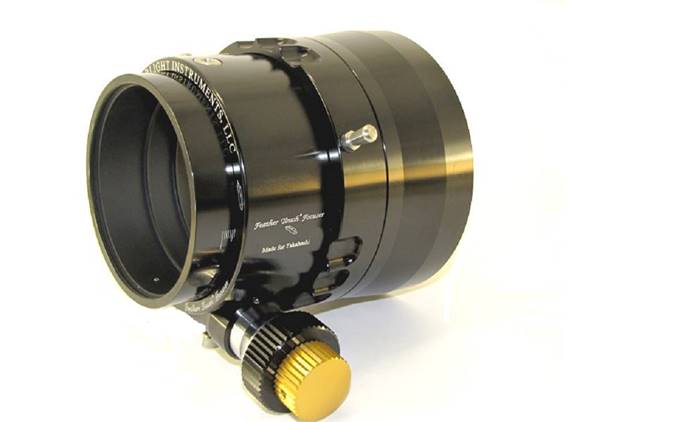 By clicking on the FTF3515-TAKFSQ106ED below, this will take you to this page from our website.
Please contact your dealer, distributor, or us for this upgrade.