Posi Drive Motor System
Starlight Instruments is proud to announce the release of the Posi Drive Motor System also known as PDMS. This motor attaches to the pinion shaft and not the reduction assembly for greater lifting capacity without any slip. The PDMS has 24,000 steps per inch for extreme fine resolution. This motor drive has been tested to lift in excess of 56 pounds.
The Posi Drive Motor System was designed to be controlled with the Focuser Boss II digital kit and will work with the 2.5", 3.0", and 3.5" Feather Touch focusers, the 2.7" and the 4.0" Astro Physics focusers with the Feather Touch pinion assemblies, as well as the TEC designed focuser. It can also be attached to other manufactured focusers but would need you to send us the focuser for fit.
The PDMS has an over-ride feature that allows for manual control of the coarse focus knob.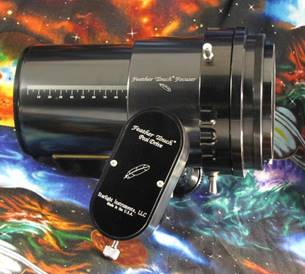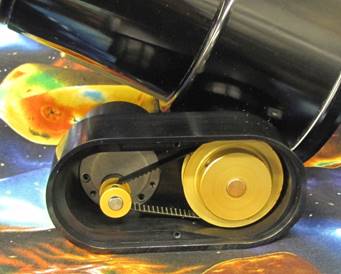 By clicking on the PDMS below, this will take you to the Focuser Boss II digital kit from our website.