Handy Stepper Motor
Starlight Instruments New Product Introductions are an extension of our continued commitment to introduce new Astronomy parts and accessories as the industry evolves.
Starlight Instruments is proud to announce the release of the Handy Stepper Motor also known as HSM. This Handy Stepper motor when controlled with the Focuser Boss II digital system provides an easy-to-install and operate digital focusing solution that retains the capability of manual focusing when at the telescope. The HSM's have an over-ride to allow for manually controlling the focuser with both coarse and fine focus adjustments. The HSM motors are bi-polar motors and have a built-on thermistor for temperature compensation. The HSM is the best dual purpose motorized solution for both visual and imaging astronomers.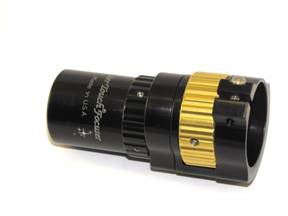 By clicking on the HSM below, this will take you to the Focuser Boss II digital kit from our website.